BY BEN MARQUIS
The Times of India recently reported on the clever owner of the Aiswarya Bar in a suburb of the city of North Paravur who circumvented the regulation requiring his business be located more than 500 meters away from the highway by building a labyrinth-like maze leading to the entrance.
The bar itself is actually only about 150 meters back from the edge of Highway 17, but the owner used pre-fabricated concrete and steel walls to build a 250 meter long winding "hallway" in front of the bar that, in essence, places the entrance away from the road at a walking distance of 520 meters.
"We have done nothing illegal. The plot behind the bar also belongs to the owner and we have constructed an extended way to reach the bar," explained bar manager Shiju P. "Now it is 520 meters from the highway. We are set to approach the circle inspector of excise with the new route map to authorize the reopening of the bar."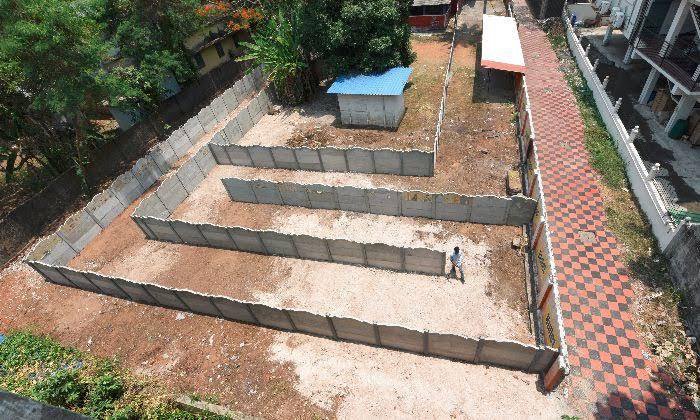 According to a member of the excise commission in charge of enforcing the regulation, the bar owner's clever ploy to get around the rule seemed to be acceptable, if unorthodox.
"We do not measure the aerial distance but only the walking distance," stated excise commissioner A Vijayan IPS. "However, they will be fined for altering the entrance."